If you're currently using a uniform program to outfit your employees, have you ever wondered why it takes longer to receive some orders compared to others? Or have you wondered why some garment styles cannot remain in your program longer than 1 year? These questions only begin to scratch the surface when you think about how you buy branded apparel for your team.
When you think of your uniform program, there are more things to consider than simply:
How much does it cost to put one employee in uniform?

Should our company logo be embroidered or printed on to our garments?

Will we place orders in bulk or individually by employee?
In this article we'll dig a bit deeper into the two main types of uniform programs that your company can utilize. We'll define both the Uniform Fulfillment Program and the Inventory Program concepts. This information should further clarify the program that would fit best within the framework of your company and help you take the next step in establishing your uniform program.
The Uniform Fulfillment Program
The Uniform Fulfillment Program is a program that a lot of companies utilize. The idea behind this program is to give your company and employees more flexibility with regard to the branded apparel they wear. If you want to provide more choices to your employees regarding what they can wear at work, the uniform fulfillment program would serve you well.
Private uniform stores can still be built to supply your company with this uniform option, however the site itself can be more difficult to maintain. The difficulty in maintaining this site could be due to the breadth of uniform style offering. Often, with too many style offerings, you may find that more fashion forward items are available for a limited time, only to be discontinued for the next trendy style. While a color standard can certainly be implemented to ensure brand consistency, it's important to keep in mind the selection you'd like to have on the site. It's likely the most important factor to consider with this type of program and we're happy to help you determine if this option can be of value to you.
To visualize this type of program, picture a public utility company that has thousands of field techs located across 22 states. To simplify ordering, a private store ordering system is built for each state so there is only one logo option to choose from. Being that there are many levels of supervisors and administrators, it's difficult to reach a consensus on what the uniform should be. Many of the employees are able to personally request that some items be added to their program, even though it strays slightly from the core uniform offering. Because there are many various style offerings on the site, it isn't possible to have stock on hand to ship orders quickly. Employees that order within this program may wait longer to receive their uniform.
The Inventory Program
The Inventory Program is the option that more closely resembles a "true" uniform program used to put employees in company branded apparel. We define it this way because of the number of style options that can be found within the program. If your company wants to limit the options of branded apparel that your employees have access to, this would be a great option for your business.
Private uniform stores can be built to supply your company with this option very easily. If you can successfully implement a true uniform, this option is great for a number of reasons. The biggest benefit in deciding to utilize a true uniform means you're likely selecting style options that are manufactured specifically to your business needs. This allows you to institute an inventory of your options if you choose to do so. You can decide on the amount of inventory you want available for purchase, which allows for much faster delivery times to you and your employees.
To visualize this type of program, think of the smaller regionally based service business. This business has 800 employees that provide residential services in parts of 3 states. Because the company is smaller, there is an Operations Manager that is responsible for making the decision of what the company's uniform program will look like. This person understands the requirements of the industry with regard to work apparel and builds the uniform program around them. The company has a need to outfit employees quickly, so they ask their uniform provider to make available an inventory amount that they're responsible for should the business relationship end.
Now that you know more about the ways a uniform program is used, do you feel as if your company would benefit more from one option compared to the other? If so, which is a better fit for you and why? As you talk through these options within your company, let us know your thoughts. We're always excited to learn when companies find new solutions to their challenges.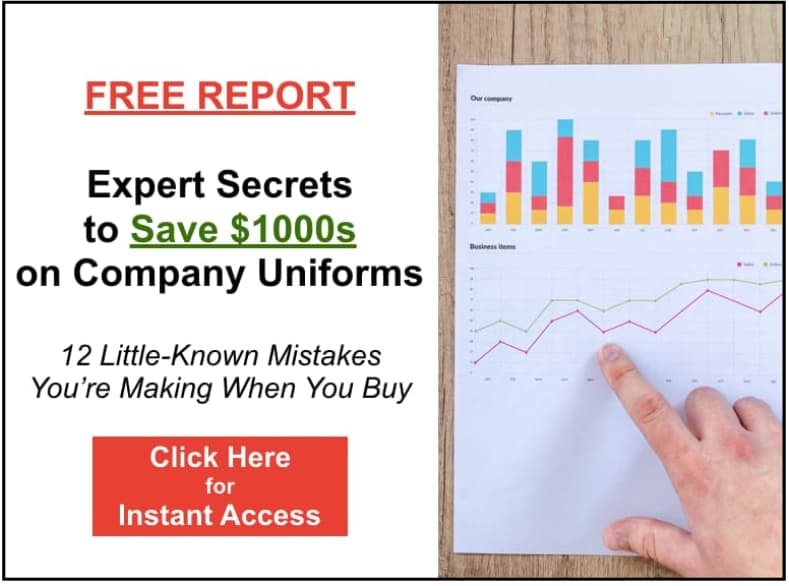 Topics: Uniform Program