Hospitality & Resort Uniforms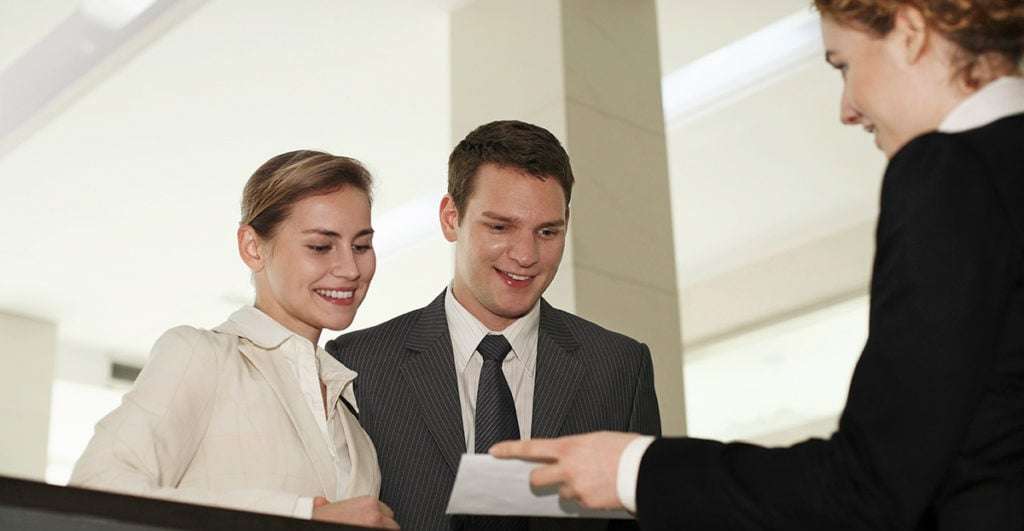 Hospitality is one of those broad industries that is fast-paced and has a very small margin for error. Whether you've got people checking in and out of your hotel, jumping on and off your cruise liners, tearing up your ski slopes, or enjoying your golf courses, your guests are spending their hard-earned dollars. And when they're spending good money, they don't expect just any experience, but a seamless, positive and memorable experience.
For you and your staff, this can be a logistical nightmare. Managing all the programs, reservation times, food preparation, and staff, it's all part of the brand equation. Model Apparel can cut down on one of your logistics issues and have an online uniform-ordering system created. Your staff needs a professional looking uniform that is not only sharp-looking, but provides a great first impression with your customers.
According to a Red Kap Google consumer survey, "42% of consumers agree they have more confidence in an employee's ability to perform their job if they are in uniform." For you, it can lead to a better bottom line and piece of mind, knowing all your staff have a consistent look that provides value and security.
For you and your venue, it is your staff that becomes the face of the brand and nothing is more important than their attitude and appearance. It can be scary leaving that brand equity in the hands of your people.
So how can we help?
Model Apparel partners with you by developing a uniform program that is specific to your brand needs. You are provided with your very own private e-commerce store that your staff can shop with a set dollar budget. You have the ability to track spending or even approve orders if you don't want staff having their own log-ins. The power is in your hands.
We help you identify your hospitality & resort uniform needs
Do you have specific industry standards for your employee's uniforms?

What is the goal of your uniforms?

Are you looking for a professional-looking uniform?

Do you need a branded uniform for employee identification?
Initial account setup
How many people are in your company or team?
What is the pre-determined budget spend limit per employee?
Will you need your apparel branded with your company logo or name?
If you are looking to take your uniform needs to the next level or are exploring a uniform provider, then Model Apparel might be your solution. We not only create your private company e-commerce store, but create value to you and your brand.
Have questions or want to schedule a demo?