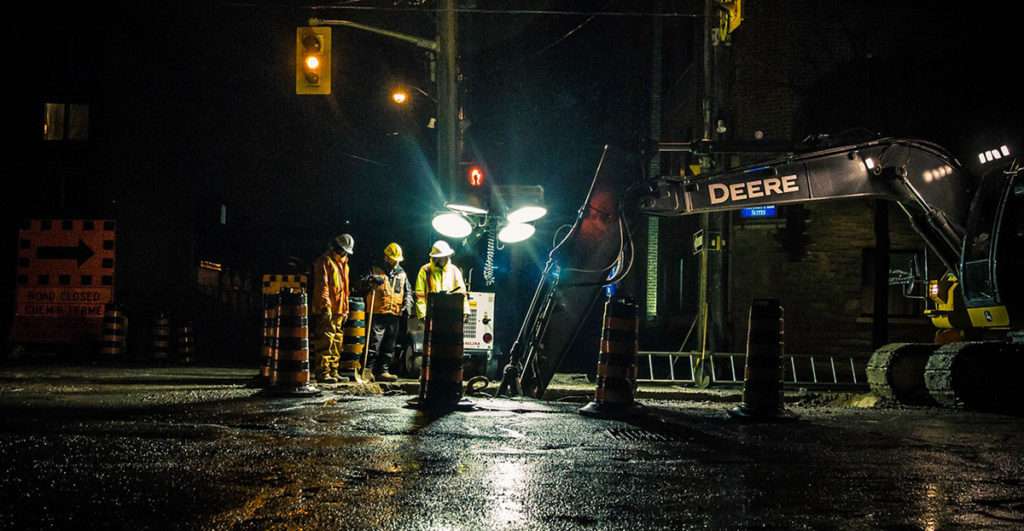 Utility employees are constantly in the public eye, whether you work in water, sewage, transportation or any other public service sector. They are the unsung heroes of your community as they're constantly running from project to project. And let's not forget about those late night emergency call-outs. Putting your best foot forward starts with how your workforce presents themselves in and around the community. Your brand perception begins with your team and this starts with a professional and compliant uniform. A uniform that meets all your industry's safety regulations, but also helps your team look and feel their best too. Model Apparel helps you identify the proper uniform to meet your industry standards, while letting you manage your employee uniform program effortlessly.
You don't have time to be searching for uniforms and utilizing our professional uniform program for your business will cut down on that wasted time. Not too mention, having a consistent look will lead to increased brand recognition and keep your employees looking professional. Model Apparel helps you take the guesswork out of your employee's uniforms, with your very own private company e-commerce store and here's how we do it:
We help you identify your public utility uniform needs
Do you have specific industry standards for your employee's uniforms?

What is the goal of your uniforms?

Are you looking for a professional-looking uniform?

Do you need a branded uniform for employee identification?
Initial account setup
How many people are in your company or team?
What is the pre-determined budget spend limit per employee?
Will you need your apparel branded with your company logo or name?
If you are looking to take your uniform needs to the next level, then Model Apparel might be your best solution. Allowing us to focus on building your private company e-commerce store, you will have the power to set your budget spend as well as track the spending across one or multiple locations. You focus on your business; we'll focus on outfitting your team.
"The people I work with, at Model Apparel, do their best to assist me with any questions/needs in a timely manner. I typically order hats that aren't included on the website, but our account manager is always able to find them and add them to my order and always seems to have an "above and beyond" attitude. I am happy we have Model Apparel to work with."
- Janet Taylor, Indiana American Water
Have questions or want to schedule a demo?