Are you looking to outfit your team in a branded uniform or apparel? Are you looking for a simple and easy to use uniform ordering system that doesn't bog your day down? There are many options when looking for work uniforms for your team. What separates the good from the great is a private e-commerce store where your employees can make a quick purchase.
At Model Apparel, we love helping our clients meet their uniform needs. The key word here is help. So why not help you decide on a potential uniform provider? This way you don't have to search for all the different uniform providers out there. You might be thinking, "Why are you telling me about your competitor?"
The answer couldn't be simpler. We want to be honest with you and make it easier for you to decide who best meets your needs for a uniform fulfillment program. Who is best going to help you create a professional-looking uniform that builds trust, security, and brand awareness within the communities you work. Without further ado, here is a list of some of the top uniform companies that offer purchase programs through an online store experience.
Affinity Apparel
Based in Dayton, Ohio, Affinity Apparel has been around for decades, but re-branded from Lion Uniform Group to Affinity Apparel in 2014. Affinity Apparel features an in-house product and design team, marketing services support staff, call center, and distribution center.
Affinity Apparel also offers a customized uniform program management solution, which allows your account manager to see all reports, employee allowances, and billing requirements.
Slate Rock Safety
Based in Medina, Ohio, Slate Rock Safety has 5 different business units. Their uniform purchasing unit is called Slate Rock Safety Outfitters and focuses on three main points:
Keep it simple.

Customization.

Get it when you need it.
You receive a dedicated account manager, a company mobile ordering portal, and consolidated invoicing. Your online catalog can be built to suit your needs and if you needed a branded look, they do offer company logo options.
Aramark
Aramark, headquartered in Philadelphia, PA, goes above just a uniform program. Aside from uniforms, they also operate in food services, facilities services, and additional services, depending on industry.
Aramark's uniform offering includes options to rent, lease, or direct purchase. One of the key differences with their purchase program is that it acts more like a consumer web shopping experience. An employee will upload their company logo and shop for whatever they want to purchase. Unlike some of the other uniform providers, Aramark isn't offering a truly personalized program to their clients. Instead, they offer more of an open catalog of options an employee can choose from.
Cintas
Headquartered in Cincinnati, Ohio, Cintas provides a variety of services, such as:
corporate identity uniform programs

entrance and logo mats

restroom supplies

first aid

safety

fire protection and many other support services and products.
Cintas, like Aramark and Unifirst, will offer you the ability to rent or purchase a uniform through a uniform program. Cintas uniform programs can include suiting, shirts, pants, accessories, outerwear, culinary, scrubs, headwear, and workwear.
Unifirst
Located in Wilmington, MA, Unifirst falls into the same category as Cintas and Aramark. Unifirst offers various uniform programs, as well as industry solutions and facility service solution.
Regarding uniforms specifically, Unifirst offers a rental, lease, and direct purchase programs. The direct purchase program allows for easy ordering, customization, and employee uniform management.
This post is by no means an exhaustive list, but includes some of the more well-known companies in the industry. In the end, if you are looking for a simplified, easy-to-order uniform program, you can narrow down the list to Affinity Apparel, Unifirst, Slate Rock Safety, Cintas, and Model Apparel.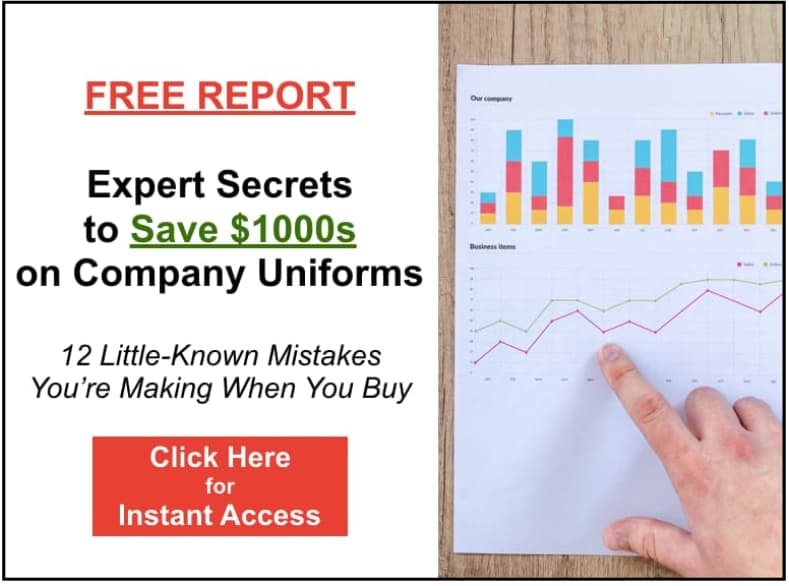 Topics: Uniform Program, Contact Thank You, Blog Subscribe Thank You