Managing an employee uniform program can be time-consuming and difficult. Getting sizes, figuring out budgets, ensuring employees get the right pieces—all of these tasks add up and can quickly monopolize a manager's valuable time, especially in companies with a multitude of employees. Model Apparel helps simplify this process with a uniform ordering web solution—a private and customized online store that allows your employees to order from your predetermined uniform selections.
Here is a brief outline of the steps that you'll take to set-up a custom online uniform store with Model Apparel.
Step One: Gather decision-makers and decide on the apparel that will appear in the online store.

Your company's store will only feature the specific clothing you choose and

can include as much or as little as you like

. Offerings can consist of shirts, pants, outerwear, coveralls, and accessories (such as belts, hats, and socks).

You'll choose what is appropriate for your company's needs

. You'll also be able to specify the company logo and colors. If you've already made these decisions, then skip ahead to step two.

Step Two: Set-up your account and determine ordering specifics and an administrator.

Working closely with your Model Apparel representative, you'll determine and set employee spending limits, shipping terms, and billing terms. You'll also identify an employee who will serve as the high-level administrator for your private uniform store. During this phase, you'll also compile a list of employees (including names and email addresses) who will be ordering uniforms. Once all this information has been decided, Model Apparel will set-up your company's store,

provide training to the administrator

, and launch the site.

Step Three: Let the ordering begin!

Depending on what your company has decided, your employees will be able to order uniforms using your company's custom uniform website.
As you can see, the hardest part is making the decisions about your company uniform and determining exactly how you want to manage your online store because every aspect is customizable. However, once these decisions are made, your online uniform store will be easy to use and will save time by streamlining the uniform ordering process. If this sounds overwhelming, don't worry. Your Model Apparel representative will work with you through every step of the process—offering advice, guidance, and assistance in getting your company's uniform store to work exactly how you want.
If you're not already convinced this is an excellent solution for your company, here are the benefits of having a customized uniform ordering website.
Provides a centralized and secure system for ordering uniforms that is available 24 hours a day, 7 days a week.

As long as employees have an Internet connection, they'll be able to access your company's custom store.

Employees can order their uniform when it is convenient for them.

No more bothering a manager when a uniform shirt is needed. Employees can now place the order themselves.

You can set spending limits to ensure that employees stay within their uniform allowance.

You'll be able to set specific limits that are tied to each employee's profile so you can easily see how much they have remaining or have spent.

Only items approved by the company will appear in the store

—ensuring

that employees will order the right uniform pieces every time.

Order status and shipping status can be tracked online.

Your administrator can have final approval on all orders

—providing another piece of mind that the system is being used as it was intended.
If you're ready to streamline your uniform ordering process with a customized e-commerce website, contact Modern Apparel today by requesting a personalized walkthrough of our demo web store.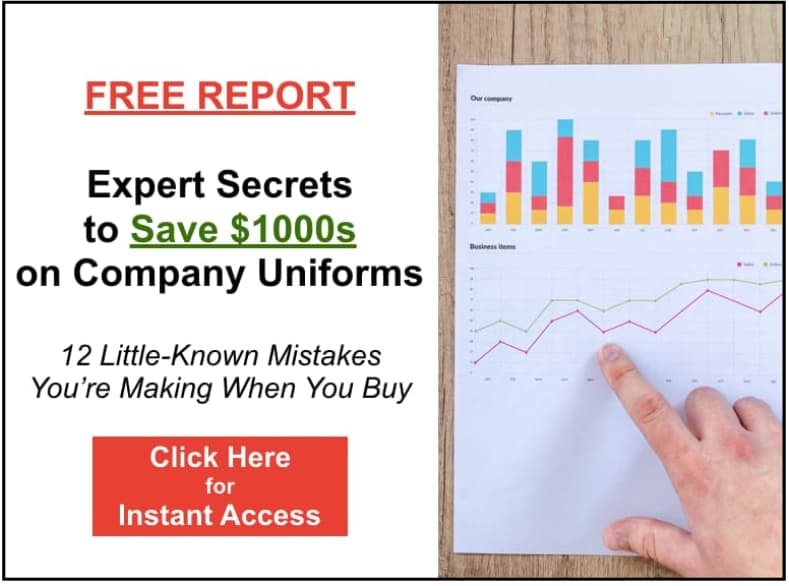 Topics: Uncategorized