Flame resistant garments can be quite expensive. This is especially true when compared to non-flame resistant work apparel. The reason these garments are so expensive is because workers wear them for one main reason. Flame resistant garments are required in industries to keep employees safe from ignition sources.
It's important to establish the necessary budget because of how expensive flame resistant garments are. A typical budget for a uniform program like this might cost tens of thousands of dollars.
Whether this is a significant number to you or not doesn't matter. You're aware of the importance of safety in this industry. You know that you cannot put a value on the loss of an employee in a work accident.
Our goal in this article is to look at some ways you can save money when buying flame resistant garments. It should be noted that there are a lot of different styles of flame resistant clothing priced to meet certain budgets. Yet we won't cover those here. We're going to address some higher-level concepts for your consideration.
DO NOT consider garments of 100% cotton a substitute for FR fabric
This might seem like an odd point to address in an article about saving money, but it's a valid one. Many companies we speak with ask if clothing made of 100% cotton can be used as a substitute for FR clothing. While almost any wearable apparel options are significantly cheaper than FR apparel, using 100% cotton as a replacement is not safe. Cotton is not to be considered as having flame resistant properties.
According to the Occupational Safety and Health Administration, "clothing made from 100% cotton or wool may be acceptable if its weight is appropriate for the flame and electric arc conditions to which a worker could be exposed. As heat levels increase, these materials will not melt, but they can ignite and continue to burn".
Once again, it's important to know the potential hazards your employees face in the workplace. Risking someone's life to save money is not acceptable.
Buying in bulk gives the illusion of savings
Companies that sell products often offer steep discounts to move inventory to consumers. If they want to move their inventory quickly, offering discounts might be their first method of choice. If you're being offered a discount to buy a bulk quantity, especially of flame resistant garments, there are some things you should consider.
The first thing to find out is what range of sizes is required in the sale. Most of your male employees wear the average of sizes Large – 2XL but you might have to buy sizes as large as 5XL. Have you considered what you would do with these sizes if you don't have any employees that will wear them? In fairness, most companies will use a bell curve to identify what sizes will be included in the sale.
The other point to consider is where will you put this stock? Congratulations because you have now "built a warehouse" to inventory your uniform program! Okay, not really. The truth is you should do one of two things:
Buy the "dead" stock and kindly request that the uniform company keep it in their warehouse until you need it. (This is an ideal scenario that never works the way it was intended)

Do NOT buy in bulk to "save" money. You're just wasting it.
Decide on a TRUE uniform that is flame resistant
In another article we identify why having too many options in your uniform program is a bad thing. Companies often have various reasons to allow their company uniform store to grow. These reasons range from "We don't actually have a uniform" to "We let our employees wear whatever they want to wear."
While these are personal decisions companies make and are legal in the uniform program world, it's hard to save money when not in uniform. Here's why:
When talking about flame resistant garments, we already acknowledge how costly they can be. It's important to make sure you're getting the most value your money can buy if you need flame resistant garments. The easiest way to do this is to establish a uniform. You should establish a limited number of styles when outlining what your employees will wear. An employee uniform requiring flame resistant garments should look like:
A shirt

A pant

A fleece or mid layer piece

A headwear piece

A bib and parka

A coverall
A company can introduce many styles in any number of these categories instead of 1 style each. You'll want to keep the number limited though as you'll likely receive much better pricing. Some uniform or apparel companies don't manufacture their own garments; they have to source from various vendors for the items in your uniform program. The uniform company is unable to get the best possible pricing from the companies they buy from. This means they can't pass savings to you.
If you're currently buying flame resistant garments and wonder if there is a way to save some money, feel free to contact us. We'll take some time with you and provide a consultation on your current uniform program.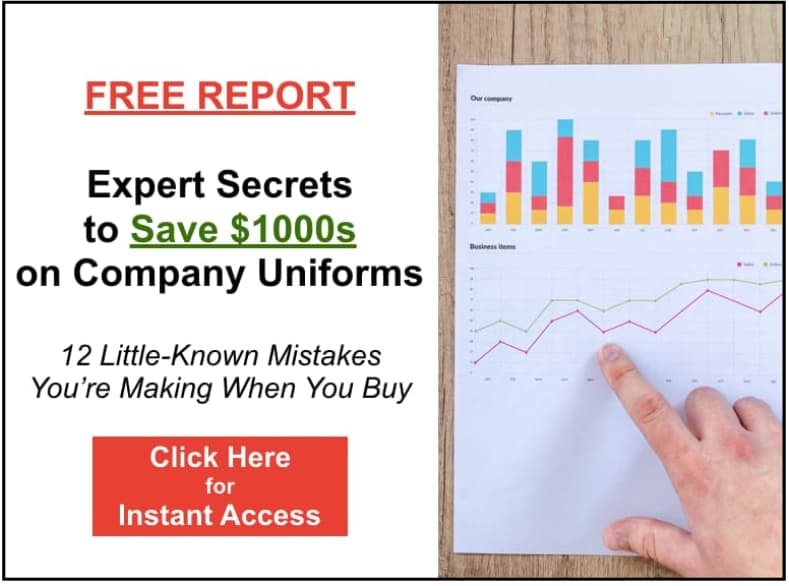 Topics: Oil & Gas Thank You, Flame Resistant