If the safety of your team is your top priority, then you know the demands a safety program has on your time and energy.
As stated in this article on the importance of safety, "human loss and suffering is immeasurable." If you're in a position to maintain and enforce safety procedures, we're sure you don't want your people getting hurt. Depending on the type of environment, some accidents lead to catastrophe.
Consider the struggles of your leadership team within the Environmental Health and Safety (EHS) department. They're challenged with promoting a safe work environment while hurdling issues like:
Budgets to keep spending in check
Many personalities on a team that might not agree with how to promote and track safety
With this in mind, we can find ways to reduce the burdens that decision makers in these roles face. In this article, we'll dig deeper into the topic of staying within budgets.
Because we used EHS departments in our example, we'll review buying FR clothing in this article. We provide extensive services in industries that need flame resistant (FR) clothing. We'll look at buying used FR clothing vs buying new.
We'll make sure to define FR clothing so there are no misconceptions about what it is and how it's made. We'll review some questions to ask about FR clothing. These questions will prepare you to decide if buying used FR clothing is a viable solution for you.
If you feel that used FR clothing is the best path for you, we'll compare some top performing items in the industry. We'll review the costs of these garments as well. This will show what you can expect to pay for used garments from other vendors. We'll even compare that to what the same new garment would cost when buying it from us.
By then end of this article, we want to you to feel confident in the decision you make to serve and protect your team. Let's begin.
FR Clothing 101
Some responsible for making the workplace safer for employees don't understand FR clothing.
A common misconception happens when some consider garments made of 100% cotton as a substitute for FR clothing. This is false and dangerous to think. Here's why.
FR clothing, for starters, should consist of natural fibers, not from synthetic fibers. Natural fibers, such as cotton, are harder to ignite with a flame or burn source.
It's certain that this fact is what causes the misunderstanding. But know that because 100% cotton fabrics are harder to ignite, it does not mean that they resist flames when brought into contact with them. 100% cotton garments will start to burn and will continue to burn, even after removal of the flame source.
To learn more about the fibers and fabrics that make up FR clothing, see our article here. It establishes a standard to understanding common terminology used when describing FR clothing. To get deeper on this topic, see this article from Occupational Health & Safety Online. They've gone beyond the surface to dig into the science behind these life saving products.
Questions to ask of your FR clothing
It's important to know not to treat flame resistant clothing the same way as articles you wear during a normal day.
Handling FR clothing completely separate from your normal laundry is critical. Giving special attention during the cleaning process is also something to be aware of.
To be better prepared, here are some simple questions to ask when looking for the right FR clothing:
How has this FR clothing been tested?
Because of the value FR garments have enhancing safety, they aren't sold to you without passing rigorous testing.
The best way to get information on the testing of FR clothing is from the National Fire Protection Association standard 2112, also known as NFPA 2112. Our article provides a quick overview of:
Main points the standard addresses
Popular products that are NFPA 2112 certified
Industries that need certified clothing
On testing, this document is second to none. Go to the NFPA 2112 standard on the National Fire Protection Association site. This resource goes deeper into test methods that review measuring the total predicted body burn, the duration of typical flash fires and the length of after flame a garment can have. Passing these tests means a garment is on it's way to being flame resistant.
If you're interested in knowing how labs test FR clothing, this resource is perfect.
How should FR clothing be treated?
Earlier we mentioned how FR clothing should be cleaned independently of other articles of clothing. This is done to ensure that the flame resistant properties of your FR clothing aren't compromised.
How should you treat them so they'll last as long as possible? Are there resources available for reference so you can properly care for your FR clothing? Let's look further into how to treat your FR clothing.
When treating FR clothing, be it new or used FR clothing, there are key practices to adhere to, such as:
Do not use chlorine bleach or liquid non-chlorine bleach
Do not use starch or fabric softeners
Use stain removal products like Shout and others to remove soils and other contaminants before washing
For more tips and reading on caring for your FR clothing, see our article devoted to the topic. Tyndale, another uniform company that works solely in the FR clothing market, does a nice job going deeper on the effects fabric softener has on FR clothing with this article.
When it comes to resources that educate you on how to care for FR clothing, we've already mentioned Tyndale. Because they work with FR clothing, their resources are extensive. Check out their site to get lost in all things FR.
As a manufacturer, one that has been leading the way with educating the market is Bulwark. They're always looking for ways to be innovative so FR clothing can be more comfortable to those who wear it. In this article, they suggest a no-nonsense approach to learning how to care for a FR garment. Their suggestion is to read the care label. Reading the care label in a garment will help you to understand what the garment can withstand and how to treat it. Following the instructions in the care label will help you care for your FR clothing.
Asking these questions should start to put into perspective the difference between buying used FR clothing vs. new. The biggest difference between the two revolves around how the used FR clothing has been cared for. If you're confident that the used FR clothing has been treated properly since going into service, there's little reason you can't make use of it.
And now that we've gotten that boring stuff out of the way, let's start looking at actual products. We'll review a few of the highest performing styles of FR clothing and show you what you can expect to pay for them, including where you can buy them at that price.
Used FR clothing vs. new; finding and paying for it
Ok. I lied.
Before we start looking at products, I need to add a note for clarification.
At Model Apparel, our primary purpose is to outfit teams in their uniforms. Those teams can range in size between 8 and 8,000. When I publish prices to buy FR clothing from Model, it doesn't take into consideration the size of your team. The price shown assumes you're going to buy one garment.
If you'd like a more specific quote because of the size of your organization, let us know.
Used
$25.00
Button-down front and cuffs
Two front mitered pockets with button-down flaps
Two-piece top-stitched collar
New
$56.00
Used
$30.00
Bulwark FR Enhanced Visibility Work Shirt
7 oz. 88% cotton/12% nylon
2″ FR yellow/silver/yelow reflective tape
Two chest pockets with button flaps and pencil stall
Banded top stitched collar
New
$81.00
Used
$25.00
One-piece waistband with button closure
Two-needle felled seam construction
Relaxed fit sits at the natural waist and has a relaxed seat and thigh for comfortable movement
New
$53.00
Used
$25.00
Concealed snap closure on cuff
Two patch chest pockets with flaps and concealed snap closure
New
$64.00
Conclusion
After all that information, you might think "Ok. But can I buy used FR clothing and feel confident that my team will stay protected and safe?" Our short answer is, it's your call.
At the end of the day, you need to do your homework. You need to read up on the latest regulations and what your industry requires to be compliant with them. Then you should find the right FR clothing that meets those specifications. Only then can you start to look into used FR clothing as a viable option.
We recommend buying new flame resistant clothing. Here, you know that the clothing was never worn or introduced to soils. But we understand that budgets are important too. After enough research, if you can be comfortable knowing how someone cared for used FR clothing, then buy it. At prices that low, you can try various brands to find a fit that's best for you..
We'd love to know your thoughts on the subject. Reach out to us and give us your opinion. Is used FR clothing a viable option for your organization?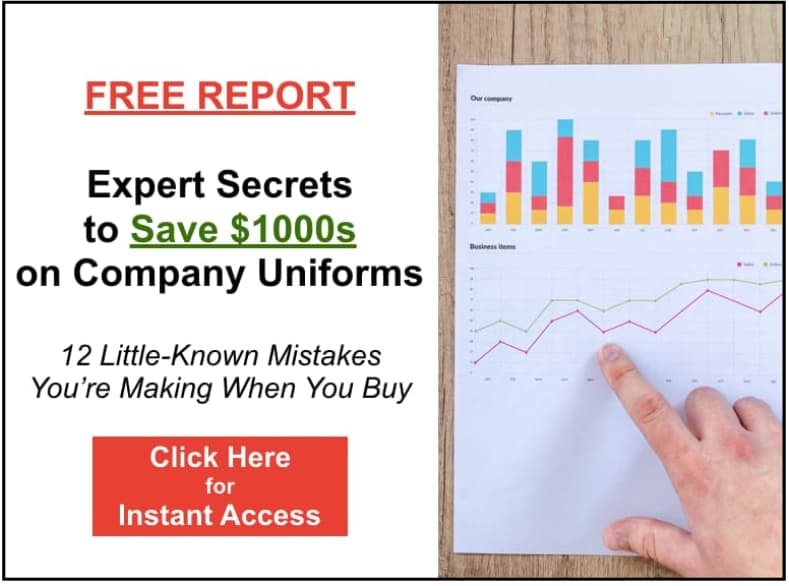 Topics: FR, Flame Resistant