Uniforms can establish an impressive image for your company and can help to protect workers. Whatever your reasons are for choosing uniforms in your company, you should consider a few things before making any major purchases or agreements. These options can help your budget and increase the safety and security needs for your employees.
One of the most important things to consider is why you are getting uniforms for your company and employees in the first place. Is it a safety issue? Security need? Do you want to establish your brand or image? Knowing why you want uniforms can then determine the style, comfort factor, which level of employee needs a uniform, and the durability or selection of fabric. These factors determine the cost of the uniform as well as how effective it will be in your specific industry.
Many companies sell uniforms for employees or businesses to buy and use, and you can also rent uniforms. When trying to determine which route to take, consider the size of your company and if all the employees will wear uniforms or only specific workers will suit up. You should determine volume before contacting vendors. Also consider maintenance of the quantity of uniforms you are considering. Will your organization be responsible for the upkeep of the uniforms, or will the individual employees maintain them. Laundering can affect your overall budget. If you are in an industry that requires specific safety standards, it may make more sense to loan your employees more expensive uniforms rather than having them purchase a few t-shirts that they then own to wear and care for themselves.
Considering what fabrics would work in the work environment and colors as well can affect quality and price. Do your employees need a heavy-duty fabric day-to-day, or would a simple cotton/poly blend work for them? Single color fabrics can often be cheaper. And what about your logo? Printing on both sides of a shirt, or using multiple colors in a logo can affect the price. Likewise consider the volume, the more you order, the smaller the unit price is, which does affect your bottom line.
Logos proudly displayed on uniforms can cultivate pride in the workplace and confidence among workers, as well as passively market your business if your employees wear their uniforms when they are not at work.
Before purchasing uniforms for your company, consider practicality, marketability, and price. Your organization should not be defined by a poorly made, ill-fitting uniform. Consider the volume of uniforms you are purchasing, think about the colors, decide whether you want printing on front or back, or not at all, and decide how many colors you want incorporated in any logos or printing you use. A good quality fabric that accommodates a variety of sizes and shapes, as well as options for both male and female employees will make a huge difference in your company's image.
Thinking about the reasons as to why you want uniforms for your company can help determine who wears them, plus the style, fabric, the rent vs buy option, and the budget can all be factored into your decision to help you pick the best option for your business.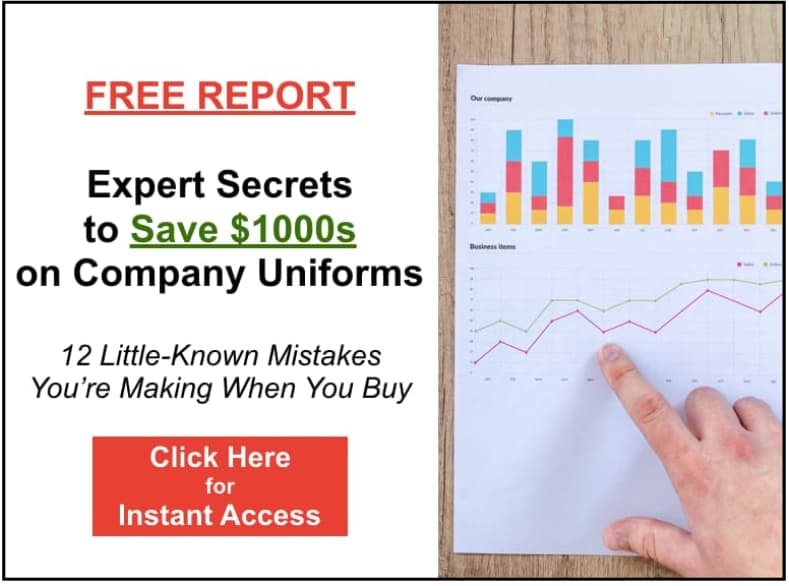 Topics: Uniform Program, Employee Uniforms