You've identified the need for your company's employees to be in uniform and are considering a private uniform store. Perfect! You've also established that a primary reason for those employees to be in uniform is to increase visibility of those employees when they're in front of the public within the market you serve. Awesome!
One of the next logical steps to take is to determine what styles of decorated apparel will best promote your company. What type of uniform do you want your employees wearing so the public will see them and think highly of your brand? Where in the world do you begin?!
The simplest answer to that question is to start small. When you start with a goal you want to achieve such as to increase the visibility of your employees within the market you serve by utilizing a branded uniform, it becomes much easier to begin to implement that process. In this article, we'll outline the top 3 problems with having too many options in your private uniform store and what those problems will mean for you in your business.
Your brand won't be easily recognizable
This seems like it should go without saying, but it's imperative that you remember why you wanted to implement a uniform program in the first place. If your primary goal for utilizing a uniform program was to increase visibility of your employees in the field, how will you accomplish that if your employees can select from too broad of an offering?
With this being said, you can achieve consistency in your branding by having your employee uniforms decorated with your company logo. But this should really be thought of as a minor tactic to achieve the greater goal. If your employees are working in residential neighborhoods and drive a company vehicle to perform service calls, wouldn't you still want them to be easily identifiable by wearing a uniform that promotes your company? Shouldn't they be wearing apparel that supports your company message and keeps it consistent?
Too many options is incredibly hard to manage
Do you collaborate with your employees when the time comes to decide what they should wear as a uniform? If you're a smaller company with a limited number of employees (anything less than 50), it is possible that this is how you approach outfitting your team. And it makes sense, really. You want buy-in from your employees so they'll be happy and productive on the job. You want them to like what they're wearing.
The problem with this approach is that you may find your private uniform store impossible to manage. When we revisit your goal of increasing employee visibility within the market, are you really accomplishing that by letting employees wear what they want? Sure, you provide a color scheme to the apparel offering in the program, but are you sending a consistent message that asks the public to trust you and your service with employees that don't look like they work for the same company?
Consider what the impact will be with employees constantly looking for the latest fashion trend to wear. Have you thought about those that "can't" wear a particular color because their skin tone just doesn't match your uniform standard? These examples sound ridiculous, but they're not. We're faced with them all the time and trust me, they only take up time that you don't have already. If you're reading this, you need MORE time in your day, not less.
There's an increased chance that styles will discontinue, leaving you out of uniform
You want your employees to look neat and professional while on the job. You should want that look to stay consistent because if they're interacting with the public, your employees are the face of your company. This is why it's critical to put the proper items in your uniform program.
The requirements of your industry will dictate what styles of uniform your company provides. As mentioned previously, you'll not only want your employees to look professional, but you'll likely need styles that are durable as well. The NEEDS of your employees should come first.
There are certain styles that are built for a uniform program so these should be considered first. All other styles can usually be considered "retail", in that they aren't available for more than multiple seasons. These styles are more fashion driven so as their popularity declines, they're replaced with the latest trend. It's always a good idea to limit the offering in your program to items that have longevity, at least to start. This way your company brand can remain consistent.
This list of problems with having too many options in your uniform store should not be considered conclusive. There are other problems to consider, and it is possible that your company's private uniform store should have a balance of uniform workwear and corporate apparel. To assist you in deciding what styles you need in your uniform program, along with identifying the 3 steps to consider when launching your program, click the image below to download our guide.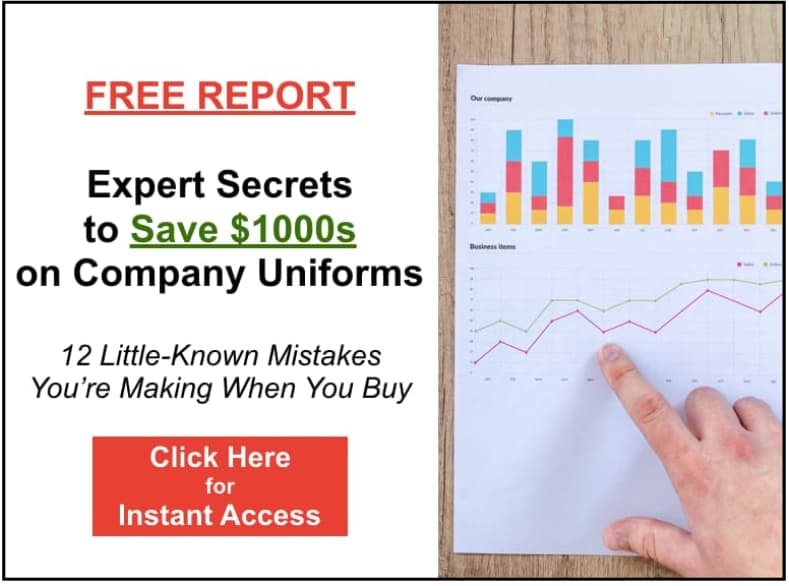 Topics: Uniform Program