Whenever you think of an online catalog, where you can go to buy company approved uniforms, so many wants come to mind. Maybe your employees want the ability to choose from a large selection of apparel styles. Maybe processing returns through the web store is of utmost importance to you and your team. Whatever bells and whistles you would like to see from your uniform company and their private store software, there are elements that are an absolute must.
In this post, we'll look at the top 3 features you must have in your private uniform store. Once you know you have these covered, you can feel more confident selecting a company as your uniform provider.
The private uniform store/catalog must be user-friendly
Perhaps you're the person at your company that purchases uniforms for employees. If so, are you currently using a private e-commerce store to buy them? If there is a website, is it easy to navigate? Are you able to quickly place an employee uniform order so you can get back to doing other things?
One of the first things to consider when selecting a uniform provider is whether their private store is user-friendly. When you have to take time out of your day to place uniform orders, you shouldn't be spending a lot of time getting lost in the online catalog. Categories where the uniform items are should be easily identified. This way you can quickly order the necessary items to put an employee in a new uniform. If you can place an order in just a few minutes, you can get back to crossing more important items off your list.
Another reason to have a user-friendly store is if you would like to give your employees access to order their own uniforms. Your uniform store software should give you the flexibility to become a manager of your company's uniform program. You'd have much more time in your day if you weren't processing the orders from start to finish. Instead, look for a company that has a software that will let you manage a process instead of getting lost in one. Speaking of managing a process …..
Private uniform store should have ability to give ordering access to employees
As mentioned above, you should be managing a process. This is especially true if you have a significant number of employees to outfit; more than 100 for example. Placing orders for over 100 employees can be time-consuming. Add in dealing with size confirmations, processing returns and confirming budget allocations and you don't have much time for anything else. These are key reasons you should consider software that will pass some responsibility on to your employees.
When looking for a uniform provider with e-commerce ordering, use one that will allow you to create user profiles for each employee. You'll act as a site administrator, managing the activities of your team. After you create profiles for each team member, they'll be able to log in themselves and place orders for their own uniforms. If you don't feel like this is enough security for your company, make sure to use a provider that will let you either set budgets or institute an approval process. The budget per employee should keep employees from spending beyond a set dollar amount. The approval process will let them spend any amount, but management reviews the order before being processed. Utilizing these features will put more time back into your day.
Strong development support
Now that you've put some time back in your day, what will you do with it? Sure there are often extra tasks that need to be addressed, but what if there aren't? Again, because you're managing a process, you now have the free time to think about what your uniform store provides. These are important times. Thinking about how your private uniform store works for you can give you the opportunity to improve the product.
Often, you will find reporting within your private site that gives you all the information you need. But what do you do when the report that provides a specific amount of information doesn't exist? You need to be able to see particular data in many ways because people with various learning styles will be reading these reports. You'll want to make sure that you can make specific requests of your uniform company for these modifications.
If your uniform provider is interested in making their product better, they'll want to have that conversation. Your modification will make their product better for both your company and others they hope to do business with in the future.
This list is really a beginners guide to what you should consider when looking for an e-commerce solution for your uniform ordering. If you'd like to talk about other considerations to make when looking for must haves, we would be happy to talk to you. For an extra resource to start your uniform program, download our checklist below to get started in 3 easy steps.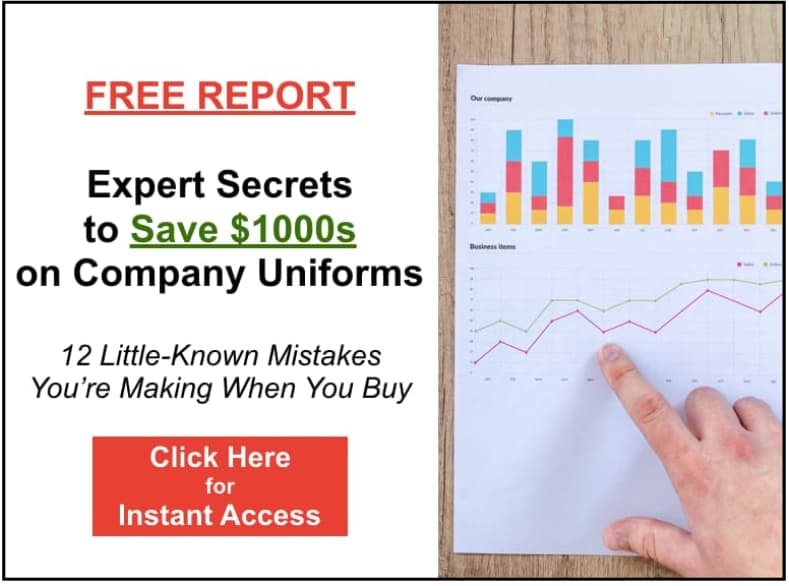 Topics: Uniform Program