Visibility is a major safety concern in any job that uses moving machinery. Environments like highway repair, construction, or warehouse positions quickly come to mind. The need to be seen in low visibility work environments is critical for protecting the safety of employees. For that reason, high visibility clothing is essential for workplace safety.
But when did high visibility clothing take root? What is high visibility clothing and what are the different classifications of high visibility apparel? What are the most common environments that need high visibility clothing?
Below, we discuss the different types of high visibility clothing, who needs these garments and what makes apparel high visibility. Our goal is to give you the best information so your team can be safe in the field.
The History of High Visibility Clothing
Credit goes to American Bob Switzer for creating high visibility clothing. Sometime during the 1930s, Switzer suffered injuries in a work accident that severely damaged his eyesight and even put him in a brief coma.

The story continues that to aid in his recovery, Switzer spent time in a dark room where his brother would entertain him using fluorescent chemicals. That might be the strangest part of the story, though. After he recovered, Switzer continued experimenting with fluorescent chemicals. He and his brother would go on to invent the first fluorescent, or high visibility, paint.

The US government would continue to develop and test using fluorescence in clothing during WWII. Their experiments aimed to reduce accidents from friendly fire and to communicate between ground and air troops. High visibility paint was also used on buoys to distinguish which parts of the ocean had been searched for explosives.

High visibility clothing for workwear gained traction in the 1960s. In 1964, Scottish Rail became the first company to require high visibility clothing due to safety concerns on the job. This integration was successful, as by 1 year later, every rail worker on the West Coast Main Line was issued high visibility clothing for work.

Now that we've reviewed the origins of high visibility clothing, let's look at more modern references. We'll review some types and classifications of high visibility clothing.
What is High Visibility Clothing?
High visibility clothing is designed to make the wearer more visible and more noticeable in their work environment. High visibility apparel is considered personal protective equipment (PPE) in the work environment and will carry an ANSI/ISEA label explaining garment characteristics.
The ANSI/ISEA 107-2020 standard provides design guidelines for high visibility clothing in the workplace. The standard gives guidance on the following:
Specifics on photometric requirements
Minimum amounts of component materials
Colors
Placement to create garments and headwear for enhancing the visibility of workers
Performance requirements and care labeling are also included in the standard. With worker safety as it's highest priority, the standard includes numerous perspectives to standardize high visibility clothing.
Who Needs High Visibility Clothing?
High visibility clothing is broken down in type and class, depending on use and the occupation or industry served. Here, we'll review the three types of high visibility clothing. We'll also look at their uses and where you can easily find them in the environment.
Type O
Type O falls into Class 1 and is intended for off road usage. The workers and industries affected would include parking/service location workers, warehousing, oil & gas extraction workers, refinery workers, and mining. ANSI 107-2015 definition of Type "O," class 1 is 217 sq. inches of background fabric with 155 sq. inches of reflective tape (1.0" wide) + design.
Type R
Class 2 and Class 3 and is for roadway usage. Type R, class 2 would serve anyone who is a road construction worker, airport ramp worker, or municipality worker. Class 3 is for anyone who works for department of transportation (DOT), flaggers, some state DOT, and municipality workers. Type R is used when higher safety is required and features more background fluorescent material and wider retro-reflective tape, and additional reflective square inches needed. ANSI 107-2015 definition of Type "R," class 2, level 2 is 540/775 sq. inches of background fabric with 201 sq. inches of reflective (2.0" wide) + design. ANSI 107-2015 definition of Type "R," class 3, level 2 is 1000/1240 sq. inches of background fabric with 310 sq. inches of reflective (2.0" wide) + design.
Type P
Like Type R, has Class 2 and Class 3 for public safety. This includes any of the first responders, like police, sheriff, fire or EMS. ANSI 107-2015 definition of Type "P," class 2 is 450 sq. inches of background fabric with 201 sq. inches of reflective (2.0" wide) + design. ANSI 107-2015 definition of Type "P," class 3 is 775 sq. inches of background fabric with 310 sq. inches of reflective (2.0" wide) + design.
For a summary:
ANSI 107
Off-road use Class 1 Type O
Roadway use Class 2, Class 3 Type R
ANSI 207
Public safety Class 2, Class 3 Type P
The creation of garment types (O, R and P), under combined standard ANSI 107-2015, addresses a wider range of occupations. These occupations should be in high visibility safety apparel.
What Makes a Garment High Visibility?
At first glance, you might think what makes a garment hi vis, is the color or the apparel, like a fluorescent yellow/green, fluorescent orange/red and fluorescent red. If you guessed this, then you are partially correct. However, there are two components to making a garment hi vis. First, the there has to be a specified amount of ANSI certified fluorescent background fabric (the colors mentioned).
The second criteria is a specified amount in proper design of ANSI-certified retroreflective tape. Reflective and retroreflective tape are valuable options added to keep workers safe in low light conditions. For additional reading, check out the difference between retroreflective tape and reflective tape.
Tips for buying high visibility clothing
As providers of high visibility clothing, we don't want to show a bias. We do, however, want to give you some tips on how to find and buy high visibility clothing for your team. We've got a few tips that could prove helpful.
First, consider buying different brands of clothing from different vendors. We acknowledge this doesn't make sense, but hear us out. We suggest this to help you find the highest quality garments. Every job and environment means different levels of wear and tear on your workwear. Finding the best quality clothing for your environment might mean testing from various vendors. But it will be worth it.
We also suggest finding a vendor that has stock readily available. In the spirit of transparency, we don't have a deep stock in high visibility clothing. We provide so many different styles to so many customers that deep stock levels in any one style is extremely difficult.
With that said, these are safety items. You often need high visibility clothing in a pinch. A vendor with a deep stock in items you need can be extremely valuable. For items we do stock, we've worked out programs where orders placed by a certain time are shipped that same day. This ordering and shipping policy is pretty standard for ecommerce experiences. You should expect this kind of service when certain conditions are met.
So is your company or organization in one of the mentioned industries or do your employees work in areas where visibility could be an issue? In another article we talk about the difference between enhanced visibility and high visibility, if safety is important, but you aren't regulated by ANSI 107. We just want to make sure you and your teams are safe at work. Reach out and let us know how we can help.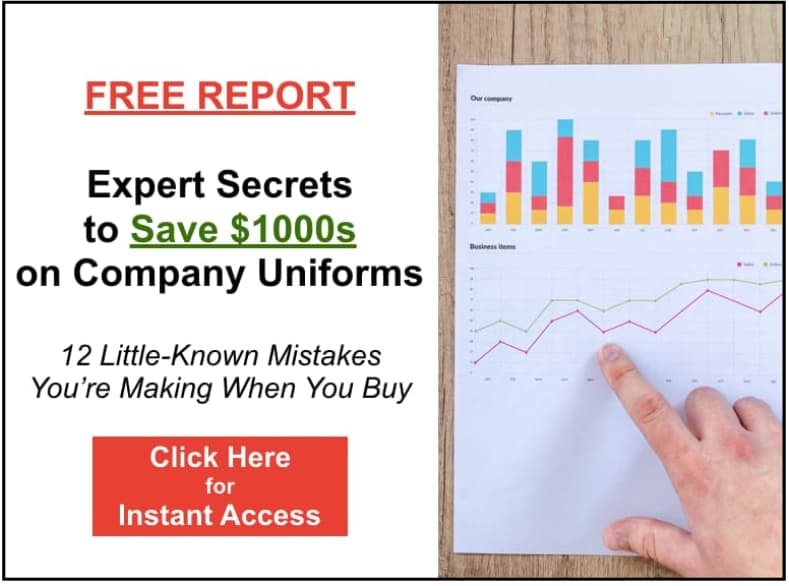 Topics: Visibility