When you think about protective clothing, you might think heavy, uncomfortable or restrictive. However, with every new year, we see new innovation and improvements made to flame resistant clothing. Where we are located, you can't go five miles without seeing some type of oil and gas activity.
The O&G workers, who work on these drill pads and rigs, will usually work 7 days a week, pulling 12-hour shifts. When you do the math, you quickly realize that these workers are living up to 84 hours a week in their FR uniforms.
It only makes sense that continual improvements would be made to help keep them safer and keep them comfortable. So what new flame resistant clothing trends should we expect or see? It's a safe bet that we will see FR clothing that is more comfortable and higher quality.
GREATER COMFORT IN FLAME RESISTANT CLOTHING
Another flame resistant clothing trend you can expect, are brands like Carhartt, Bulwark, and Tyndale are constantly improving the comfort level of their FR clothing. As 2017 continues to unfold, be on the lookout for apparel that is lighter in weight, vented, and moisture-wicking. Brands like Bulwark are continually making improvements and their new iQ series is no exception. The iQ line is the first FR line of apparel to break the comfort barrier, without compromising your level of protection. According to Bulwark, they are penetrating the FR chemistry deep into the fiber, without adding to the overall weight of the fabric
HIGHER QUALITY FLAME RESISTANT CLOTHING
Walk into any energy company and you will find a list of their core values. More often than not, you will see the number core value as safety. Along with these companies making safety a number one value, you will also find the same focus with industry regulations, looking at increasing safety.
As a result, the importance in FR clothing continues to grow and so does the quality of the flame resistant clothing. However, not all FR clothing is created equal! Trusted manufacturers, like Bulwark and Carhartt come to mind and it's brands like these, that will continue to create FR garments that offer better durability and guarantee the flame resistant properties, for the life of the garment.
WOMEN'S WORKWEAR
Let's be real, men and women have different bodies. So why would or should we expect the same FR apparel to used for both a guy and a woman? With more oil and gas companies looking to close the gender gap, you can expect to see more women out in the field and on the drill pads. As result, more FR clothing companies are working to create FR apparel that is specifically geared toward women.
Be on the lookout for more FR clothing that is designed to fit to a woman's body, while being comfortable and protective. Example are some of the new FR jeans, for women. Jeans that fit well through the hips and vary in leg silhouette, depending on the fit she would choose. Making the FR shopping experience very comparable to what she might pick while out at a store or mall. Within their iQ series, Bulwark has designed a women's endurance shirt that keep that FR protection, while delivering a feminine look. Allowing women to choose the right fit, for them, based off of Bulwark's sizing charts.
TRENDY STYLES
Don't worry, you can still find your basic coveralls, bibs, and parka. However, some guys and ladies need to look a little more put together when going from the field and into the boardroom, all in the same day. This is where trendier FR clothing can come into play and keep you looking professional, while still be safe and compliant. This will make these apparel options a more versatile FR garment choice.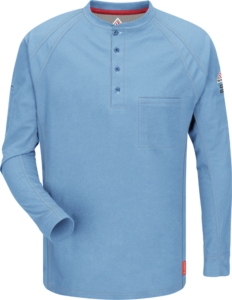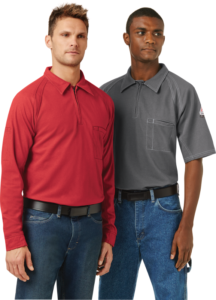 Take the Bulwark Comfort Knit Polos, as one example. These polos come in a long sleeve and a short sleeve option and both are NFPA 2112 compliant, and both offer an arc rating of 8.2 cal. These polos come from Bulwark's new iQ series line and feature lightweight, moisture-wicking material, allowing you to wear it all year. Another nice feature of the QT10 and QT12, is the underarm gussets, which allow you to reach for items, without your polo becoming untucked.
2017 has already started off as a great year, for flame resistant clothing and we expect it to continue to delivering new innovations around safety, durability, and comfortability. The new flame resistant clothing trends are helping to build strong flame resistant uniform programs. As a result, more workers are getting longer wear life, from the FR apparel and staying more comfortable while working those long 12-hour shifts.
Whether you are looking for the basic FR T-shirt or a full uniform, Model Apparel can help you identify the proper pieces needed, to give you that complete protection and keep you NFPA 2112 and 70E compliant.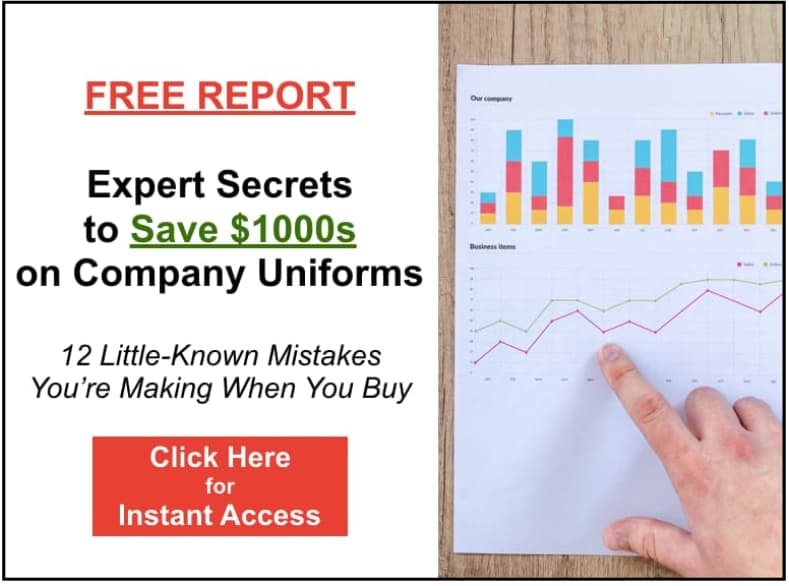 Topics: Flame Resistant