The uniform worn in the cable services industry generates a lot of discussion. We know because we hear things like:
Our cable company uniform needs to be extremely durable because of the nature of the work we do.
Our uniform should be very comfortable because our team spends long hours in it.
We want our employees to look professional and promote our brand in the communities we serve.
Shouldn't be too hard, right?
The truth is, it really isn't too hard to meet these demands. In another article, we identify what items make up an awesome cable tech uniform. In that article we provide insights into the most durable cable company uniform items, for your employees. We also point out uniform choices that will make them look like the professionals you've trained them to be.
In this article, we'll take a look at the cost associated to each garment that make up the cable company uniform. We'll briefly review each garment from the most awesome list to support the importance of each within the cable services industry. We'll also provide some general calculations at the end. This will help you understand what it would cost to outfit your employees in the best possible uniform.
Cable Company Uniform Shirt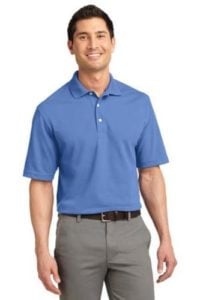 Rapid Dry Polo
5.6 oz. 60% Cotton / 40% Polyester blend is extremely comfortable
Double needle stitching throughout for increased durability
Moisture wicking technology to keep skin dry
This shirt will keep your technicians happy as they remain comfortable and confident throughout their day. Thanks to its professional appearance, you can be confident that your company will be well represented in your community. The people you serve will be happy to do business with your company.
Cable Company Uniform
Pants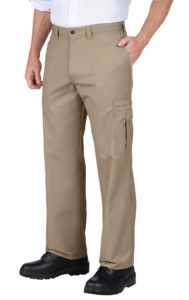 Industrial Relaxed Fit Cargo Pant
Wrinkle resistant twill for a professional look
Extra room in seat and thigh for additional range of motion
Crotch gusset adds durability to an already solid piece of workwear
These pants will hold up to whatever your field techs can dish out. The wrinkle resistant fabric includes StayDark® technology. This means colors stay vibrant through the life of the garment. This makes your team look their best.
Cable Company Uniform
Fleece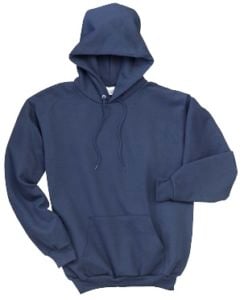 Pullover Hooded Sweatshirt
9 oz. weight and 50% Cotton / 50% Polyester make this piece a durable item through 3 seasons
The soft, pill resistant finish means your techs will be comfortable during the longest days
Budget friendly pricing makes this a great starter sweatshirt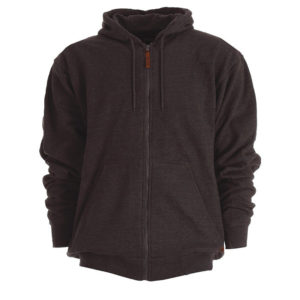 Thermal Lined Full Zip Sweatshirt
The extra 5 ounces of thermal lining keeps your team warm in the coldest temperatures
Reinforced bartacks at stress points increase durability
A media pocket adds a personal touch for technicians looking for a similar feature
Both of these sweatshirts provide something a little different. If you're looking for an additional piece for your employees to add to their uniform, the PC90H is the one. If you want to provide a more durable, multi-purpose item for your technicians, they'll love the SZ101.
Cable Company Uniform
Jackets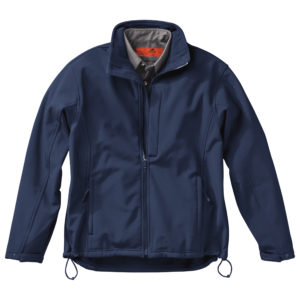 Soft Shell Jacket
An extremely durable shell that will hold up in any condition
Wind resistant finish and fleece lining provide superior warmth
Requires little attention and can be washed at home easily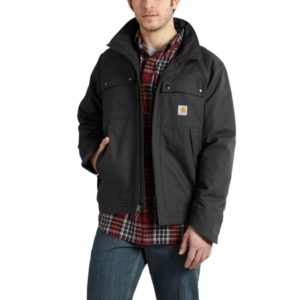 Quick Duck Traditional Jacket
8.5 oz. 60% Cotton / 40% Polyester canvas is as durable as you'll find
Water repellant finish will keep workers dry for a significant period of time
30% lighter means moving around in the jacket isn't as cumbersome
Similar to the sweatshirts, both of these jackets will give your technicians options. The soft shell is a great option year round, no matter the climate. The duck jacket will be more ideal in colder climates. Both items have unmatched durability and are made for work.
Cable Company Uniform
Outerwear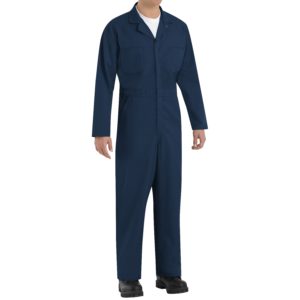 Action Back Coverall
A 65% Polyester / 35% Cotton fabric equals a durable piece of workwear
The soil release finish makes the fabric easy to care for at home
7 pockets make this item ideal for carrying extra tools and doing work on site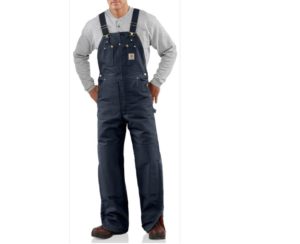 Zip To Thigh Bib
Arguably, the most durable cotton duck shell on the market. This item often doesn't get replaced
Ankle to thigh zippers make this item easier than ever to get in and out of
Nylon quilted polyester lining adds exceptional warmth when outside
Because the action back coverall is not insulated, it's better suited for use inside the warehouse. It can be used outside though, if weather permits or if your team uses additional garments for layering. The coverall also allows for your company logo to be decorated in various ways, therefore promoting your brand. The bib is unrivaled in the market. You will be adored by your team for putting in their uniform program.
Now before we get into the pricing, it's important to understand the context of the numbers used. Let's first assume that your company has 100 employees that are cable technicians and would be wearing these items as their uniform. Let's also consider a complete uniform is one that uses all of the items in the program. This data should only be used as a guideline, as additional types of uniform clothing and the uniform company you work with, all play into this. These numbers also do not take into consideration the decoration requirements for your company.
The Cost of the Cable Services Uniform
Uniform Per Employee
5 Rapid Dry Polo Shirts @ $20.78 / shirt = $103.90
5 Industrial Relaxed Fit Cargo Pants @ $23.67 / pant = $118.35
3 Pullover Hooded Sweatshirts @ $20.10 / sweatshirt = $60.30
2 Thermal Lined Full Zip Sweatshirts @ $36.00 / sweatshirt = $72.00
1 Soft Shell Jacket @ $57.90 / jacket = $57.90
1 Traditional Duck Jacket @ $116.67 / jacket = $116.67
2 Action Back Coveralls @ $25.78 / coverall = $51.56
1 Zip to Thigh Bib @ $99.17 / bib = $99.17
Spend per employee = $679.85
Total Uniform Program Cost (100 employees) = $67,985.00
Again, these prices should be considered a starting point. We've given you the cost you can expect when implementing a great uniform that will serve your techs well. Not only will your techs be happy with this uniform, but executives at your company will be as well. They'll be proud to have their company image promoted in this uniform.
Now that you have an idea of what a uniform in your industry should look like, as well as how much it will cost, select the button below to learn the next step in launching your uniform program.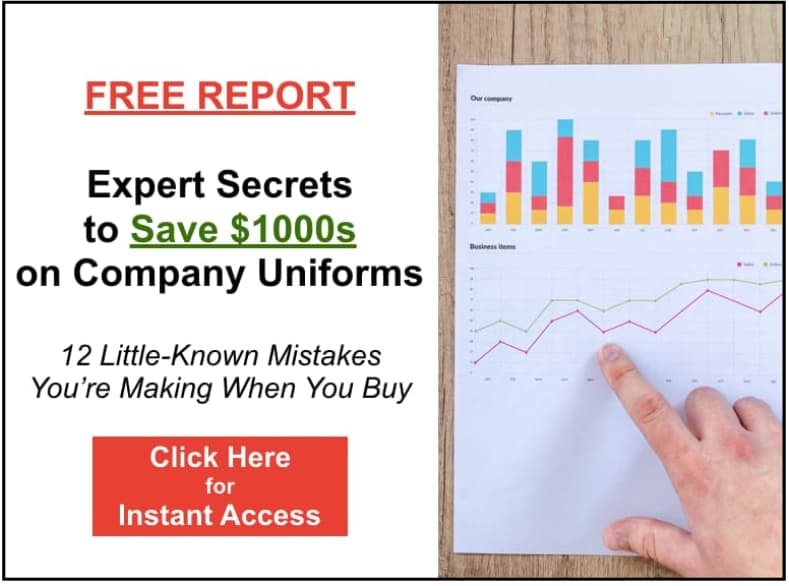 Topics: Uniform Program, Employee Uniforms