In 2010, the number of injuries and fatalities resulting from fires and explosions in the oil and gas industry was so high, the Occupational Safety and Health Administration (OSHA) sent an official memo requiring all companies to provide workers with flame-resistant (FR) clothing.
That's because injuries and fatalities caused by fires and explosions are almost always due to the victim's uniform.
In fact, choosing the right flame-resistant clothing is a major decision for anyone outfitting workers in industries like oil and gas, facilities management, or electrical work.
That's why we've put together this resource on the Bulwark iQ Series Endurance Enhanced Visibility Work Shirt. This FR work shirt is compliant, durable, and extremely comfortable—and it lasts 3X longer than anything else on the market. That makes it worth serious consideration as your go-to FR work shirt.
Click on any of the links below to learn more about this world-class FR garment.
Benefits of the Bulwark iQ Series Endurance Work Shirt
The Bulwark iQ Series Endurance Enhanced Visibility Work Shirt is a CAT2, NFPA 2112, and NFPA 70E compliant long-sleeve FR work shirt. The work shirt is specially designed for maximum safety, durability, and comfort.
Unmatched Safety
The Bulwark iQ Series Endurance Work Shirt is guaranteed to keep workers safe, thanks to its innovative, patented design.
Fully Compliant
The work shirt is both NFPA 2112 and NFPA 70E certified. The shirt is high-visibility and reflective right out of the box—no retrofitting required. It's also supported by OSHA training from Bulwark experts.
FR Never Washes Off
FR is built into the garment at the molecular level. This patented process ensures FR protection never washes off, no matter how many times the shirt is washed.
Backed by the Best Guarantee in the Business
Unlike other FR clothing manufacturers, Bulwark guarantees the safety of its products in writing. The company also tracks each shirt's full chain of custody, all the way back to the original bale of cotton—unlike secondary suppliers who don't know much about the origin of the products they sell.
The Most Comfortable Work Shirt Available
The Bulwark iQ Series Endurance Work Shirt is designed to be the most comfortable FR work shirt available anywhere.
Fabric That Feels Great
The Bulwark iQ Series Endurance Work Shirt is made with a 65/35 cotton-polyester blend, so it doesn't itch and feels great.
Comfortable in All Seasons and Conditions
The Bulwark iQ Series Endurance Work Shirt is designed to stay cool in the summer and dry quicker in the winter, thanks to moisture-wicking fabric. And it's 10X more breathable than other FR clothing on the market.
Designed for Your Work
The work shirt is designed with extra fabric so that it doesn't come untucked when you're reaching overhead or bending down. It also features full underarm gussets for a wider range of motion while working. Plus, every shirt has a pocket for your gas monitor, perfectly placed right in your breathing zone.
Lasts 3X Longer Than Anything on the Market
The Bulwark iQ Series Endurance Work Shirt is uniquely designed to protect your investment, and its features make it last 3X longer than other shirts on the market.
No Rips or Tears
The shirt is made from Ripstop Twill, which prevents rips when fabric catches on rough or sharp edges and angles. It's also triple-stitched at stress points to protect against tears.
No Abrasions
The fabric blend used in the Bulwark iQ Series Endurance Work Shirt is made to be abrasion-resistant.
Available Today in Every Size
Your team needs FR uniforms fast. When they don't have their uniform, they can't work. Fortunately, the Bulwark iQ Series Endurance Work Shirt is available and ready to ship in both men and women's fits with sizes up to 6XL.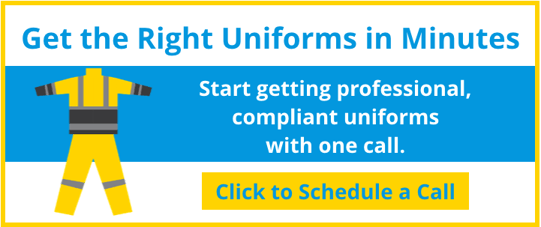 Bulwark iQ Series Endurance Work Shirt Product Specifications and Details
Protection
Arc Rating ATPV 9 cal/cm2
Category 2 Protection
NFPA 2112 Compliant
NFPA 70E Compliant
Fabric/Blend
Westex G2™ Fabrics by Milliken® – Flame Resistant, 6.9 oz. (235g/m²) Ripstop Twill
65% Cotton / 35% Polyester
Available Colors
Navy
Khaki
Light Blue
Grey
Royal Blue
Care
Home Wash
Light Soil Wash
Industrial Washing
Closure
Hemmed Front Placket with Button Closure
Pockets
Country Origin
Imported of Fabric Made in USA
Sizing
Relaxed Fit
Small to 6XL Available
How the Bulwark iQ Series Endurance Work Shirt Is Made
The Bulwark iQ Series of FR work shirts, work pants, and coveralls are made using special fabric that makes them the safest, toughest, and most comfortable uniforms on the market today.
Lighter Weight
The iQ Series Endurance Work Shirt, like the rest of the iQ Series of garments, is made with Westex G2 fabrics by Milliken. These fabrics are made with a patented new molecule that makes them both safer and lighter weight than other FR clothing.
Because of the new molecule, these shirts are able to use a 65/35% cotton-polyester blend vs. the 100% heavyweight cotton blend used in other shirts.
Safer
The iQ Series Endurance Work Shirt is made using the latest in phosphorous- and nitrogen-based chemistry, which provides enhanced FR protection for wearers.
The inside of the garment is also made of a new, innovative Westex FR polyester, which has gone through extensive testing to ensure the material is non-melting at even higher temperatures.
More Comfortable
Historically, FR clothing has not been known for its comfort. Although protective, these hot, heavy, bulky garments restricted movement, making work more challenging for the wearer.
But the special fabric used on the iQ Series Endurance Work Shirt is soft, moisture-wicking, and breathable, which makes the shirt more comfortable than other work shirts.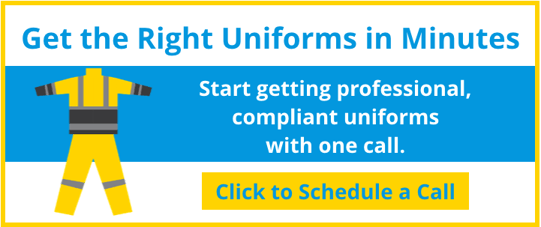 How to Size the Bulwark iQ Series Endurance Work Shirt
The Bulwark iQ Series Endurance Work Shirt can be sized the same as any other uniform shirt. See below for a step-by-step guide on how to measure for height, sleeves, neck, and chest, so you can determine the most accurate fit for this work shirt.
How to Measure Height
You'll want to measure for height first, which will also come in handy for other garment measurements you may need. Often, individuals will know their height. But, if they don't, here's how to measure for it
Have the individual remove their shoes.
Stand the individual up tall against a wall.
Have the individual hold a ruler or flat object on top of their head.
Use a tape measure to measure from the straight object down to the floor.
How to Measure Sleeves
Have the individual hold their arms out parallel to the floor.
Have the individual bend their elbow into their chest. Think of it like saluting your collarbone. This will help you accurately measure in a way that allows a shirt freedom of movement.
Use a tape measure to measure from the base of the neck down to the elbow, then down to the wrist bone—all in one measurement.
How to Measure Neck
Pull any long hair away from neck.
Wrap tape measure snugly around the neck, inside the collar and against the skin.
Place two fingers between the tape and the neck.
Take your measurement.
How to Measure Chest
Have the individual stand with a straight and natural posture with their arms lifted up.
Use a tape measure to measure the fullest part of the chest.
With the tape measure still wrapped around the chest, have the individual lower their arms.
Hold the tape firm, but not tight. The tape should be level across the body and back. Take your measurement.
What to Do With Measurements
Once you have a list of measurements, see the men's and women's sizing charts below to determine your work shirt sizes.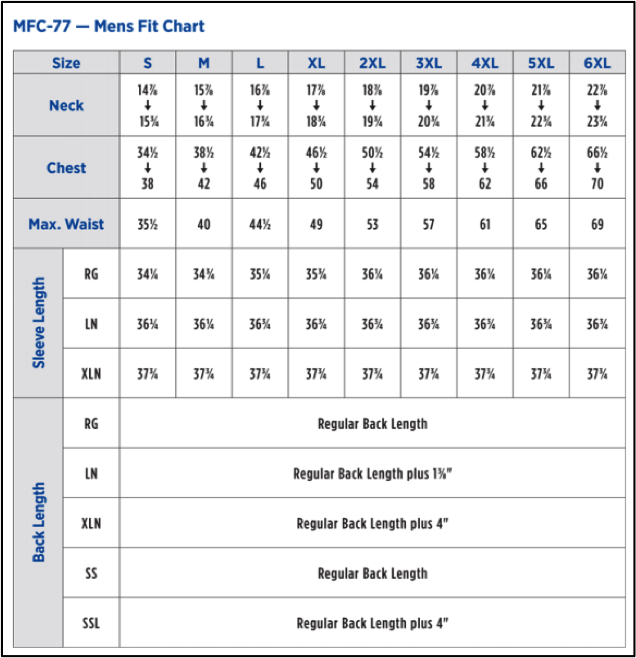 How to Get the Bulwark iQ Series Endurance Work Shirt
Let's get your company's uniforms done right—and done right now.
At Model Apparel, we can start getting you set up with a professional, compliant uniform program in minutes, thanks to our extensive inventory and super-efficient software. That includes the Bulwark iQ Series Endurance Work Shirt, and related items like iQ Series pants and coveralls.
No hassles. No headaches. No problems.
When you work with Model Apparel, you get:
Professional, compliant uniforms. We serve every industry, including oil and gas, transportation, facilities management, utilities, service providers, and education.
Every product and size you need. We've got all the professional, compliant garments you need, and stock them in every size from Small to 6XL.
No-hassle ordering. Our custom online system removes all the messy paperwork and organizational headaches from the process.
Fast order fulfillment. Most orders are ready in days, not weeks.
Trusted service. For 30 years, companies like Dunkin', John Deere, Marathon, Stoney's Beer, Fortis Energy, and hundreds of others have trusted us to deliver quality uniforms on-time and on-budget.
You have plenty to do today. Let's check uniforms off the list. Click the button below to get started.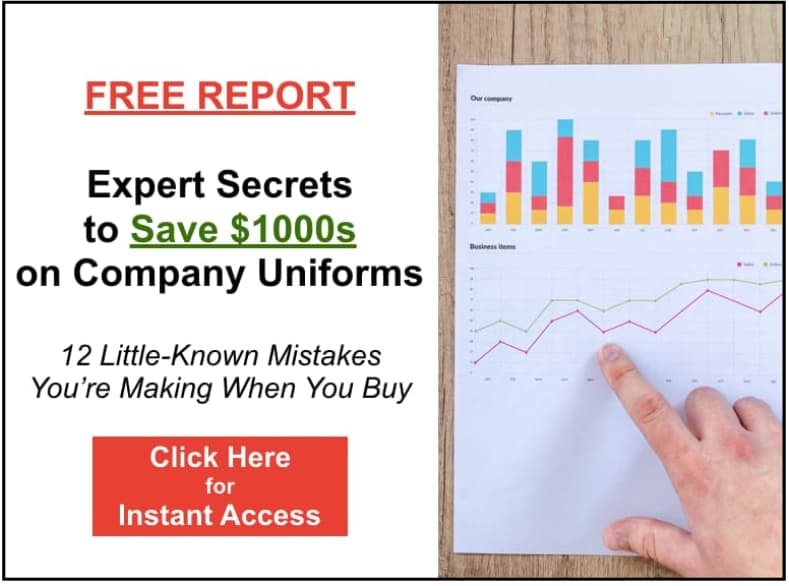 Topics: Workwear