As a supervisor or manager within a cable company, the message you want your business to communicate to it's customers may sound something like this:
"At Cable Company X, our mission is to provide our customers with an amazing cable experience. We want our customers to be able to watch puppies and kittens playing together as often as possible. We want them to have sandwiches delivered to them by their televisions. And we want them to pay next to nothing for their cable services because we hate profits."
Ok. Your company's brand message probably sounds nothing like that.
But seriously, what is the message that your company wants to communicate to its customers? What does your company want those who are not customers yet to know about it? How does your company want to provide value to the lives of others?
Uniforms are one of the ways that companies communicate with their customers. With regard to how uniforms have a role in communications, ask yourself:
Are my techs are in a uniform that is promoting my company's brand message?

Are there more durable products available that will ensure my employees look great ?

Am I getting the most value out of our company's uniform budget?
Don't forget to consider the most important question of all: Do my team members perform well in their current uniform?
In another article, we address how uniform programs help to increase employee morale. If you want your team to perform at their best, the uniform they wear is a critical piece in the equation.
But let's go back to the other questions you pondered. Are you aware of other products available in the market? Is your cable technician uniform positively supporting your company brand?
In this post, we will answer those questions. We work with many cable companies and contractors, to build their uniform programs. We've taken the highest performing and most sought after items in the field and brought them here for you. Now, let's be awesome.
Cable Technician Polo Shirt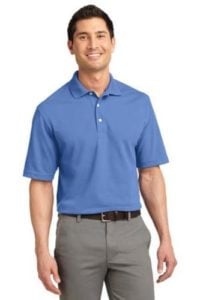 Port Authority K455
This shirt is a great fit in the cable industry for a few key reasons. Weighing 5.6 oz, it's light enough to remain comfortable throughout the day but heavy enough to stay durable. Rapid dry moisture wicking technology keeps the wearer dry, no matter the conditions. If you want your cable technician team to look like the professional you've trained them to be, this shirt is an excellent choice.
Cable Technician Uniform Pants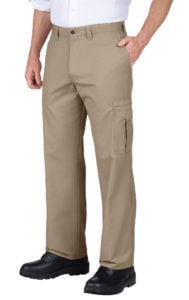 Dickies 2112372
This Dickies work pant stands out as a top pick in the cable industry and is a favorite for a cable technician uniform. It sits slightly below the waist and has extra room in the seat and thigh. This speaks to technicians who are out in the field performing their daily duties. The wrinkle resistant twill will remain durable over many seasons. Zippered cargo pockets make it easy for your team in the field to keep their most critical belongings on them at all times.
Sweatshirt Options for Your Cable Technician Uniform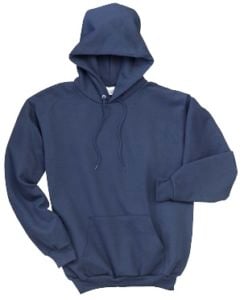 Port Authority PC90H
If you need a valuable sweatshirt to start your uniform program with, this is it. Weighing 9 oz., it's heavy enough to be worn as an outer layer throughout the year. The blend of cotton and polyester make it exceptionally durable during long days in the field. It will also hold it's color longer than most other sweatshirts. This will ensure your team will be representing your brand well for a long time.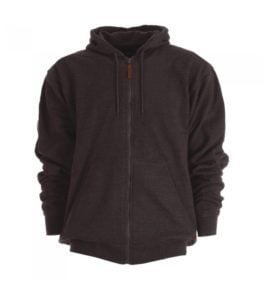 Berne SZ101
This sweatshirt goes above and beyond the call of duty. Field technicians will love the 5 oz. waffle weave thermal lining when the weather gets cold. Knit cuffs and a knit waistband keep the wind out while on the job. The nylon front zipper is durable enough to withstand many seasons of wear. Because of how easily it goes on and off, this item is a great piece throughout the year.
Jacket Options for Your Cable Technician Uniform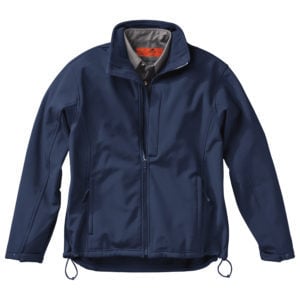 Red Kap JP66
This high-end lightweight jacket surpasses the rest. The nylon shell is one of the most durable you'll find in a line of workwear. Weighing 10.5 oz. with a 100% polyester fleece lining, the jacket works great in 3 seasons. It's water and wind resistant finish will keep your team members comfortable during long days in the elements. Five pockets throughout the jacket means important tools or items are always accessible. This helps your team stay productive.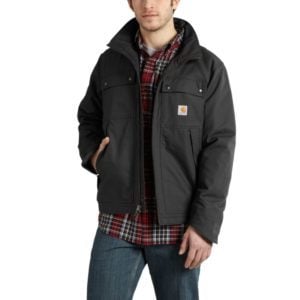 Carhartt 101492
The Carhartt name is synonymous with excellence and this piece is no different. Unlike a traditional Carhartt duck jacket, this shell is an 8.5 oz. cotton/polyester canvas. This is a 30% lighter shell and is comparable in durability to Carhartt's items with a sandstone shell. 80 grams of 3M Thinsulate insulation provide superior warmth in the coldest conditions. The water repellant finish will keep your team dry while on the job.
Outerwear Options for Your Cable Technician Uniform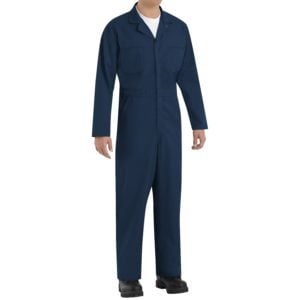 Red Kap CT10
The standard for coveralls in the cable industry, this item is ideal for working conditions. The 65 polyester / 35 cotton blend makes this coverall extremely durable. Two chest pockets keep important items within reach at all times. A two-way brass zipper means adding and removing the coverall is a breeze. With 9 available colors, your company brand can be recognized by those you serve in the community.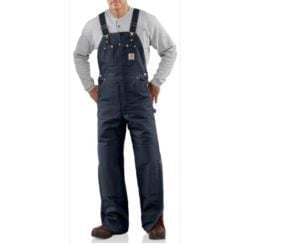 Carhartt R41
This insulated bib has been a staple in the Carhartt outerwear line for many years. The traditional cotton duck shell is one of the most durable ever made. It's no surprise to hear stories of those that wear this item, wear the same one over the course of many years. A nylon lining is quilted to a midweight polyester insulation to help keep warm in the cold. Double front knee construction makes these bibs ideal for when members of your team are working in tight spaces and spend a lot of time crouching or on their knees.
Beyond these, are there other uniform options your team can wear? The answer is a resounding yes. But you probably don't want your team in "a shirt and pants".
Don't you want the highest quality garments so your employees can get their jobs done in a durable uniform? Don't you want your employees looking like the professionals you've trained them to be? Together, these items make up the most awesome uniform ever worn in the cable industry. Make your company brand and it's employees, awesome.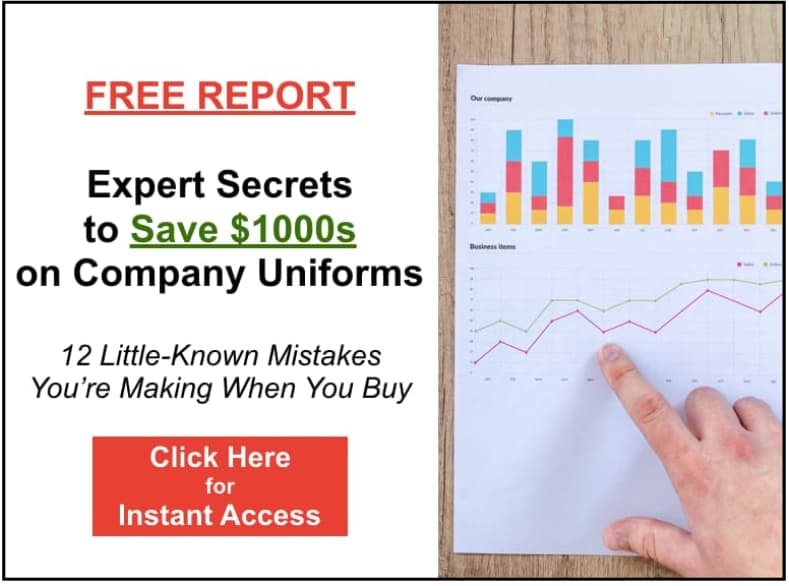 Topics: Employee Uniforms, Workwear