Workplace safety does one of two things.
If you work in accounting or as a web developer, talking about workplace safety will help you sleep at night because it can be boring to you.
But, if you're a construction laborer or a fireman, workplace safety is something you should be aware of at all times.
Certain industries (correction officer, firefighter, police officer, etc.) come with a particular amount of danger. The nature of the environment alone makes workplace safety a top priority.
So if you're in any of those dangerous industries, what are some workplace safety topics that you are always talking about? Are there concepts that you rarely discuss but should?
In this article, we want to go deeper on four topics that deserve more attention. You might already be talking about these topics a lot. That's ok. We're going to talk about them some more.
We're looking at these workplace safety topics because some get taken for granted. Others don't get talked about at all. But in the spirit of promoting safety in the workplace, let's look further into PPE, ergonomics, general health and job hazard analysis. It's important to understand how critical these 4 topics are to workplace safety. We'll begin with PPE.
PPE
We're starting with PPE (Personal Protective Equipment) because we hold this topic near and dear to our hearts. As uniform providers, PPE plays a large role in the service we provide for our customers.
As experts in flame resistant PPE, we can help you find the right flame resistant gear for your team. But PPE is so much more than flame resistant clothing. PPE can protect its wearer from any hazard it's designed for. There are often five classifications of PPE to consider:
We won't be going into great details here about each classification. But since this topic needs more attention, we're going to highlight some of the most important features of each.
Eye & Face Protection
Eye and face protection is arguably the most critical because of the value of our eyes. We shouldn't take our vision for granted. This is why different types of safety glasses and face protection exist.
Of course, certain environments might not require the use of eye or face protection and that's ok. The key is to start treating eye and face protection as an important workplace safety topic in your meetings.
Hand Protection
Protecting your hands should be another top priority in the workplace, even in environments where it might not seem important. The most obvious kind of hand protection are gloves. Use gloves to protect your hands from tools or equipment, as well as from harsh cleaners or chemicals.
Another thought to consider is if your team works in the elements. Even if they don't need protection from equipment or chemicals, make sure they have them for protection against the weather, especially the cold.
Body Protection
This is the type of PPE that we know best. As providers of workwear for many industries, we know how to protect your body. While we also work toward comfort and branding your business, sourcing workwear for safety reasons is our thing.
Body protection as a subset of PPE is pretty self explanatory. If your team works around open flames and ignition sources, flame resistant clothing is a must. If your team works with energized equipment then an electric arc suit might be necessary. Be sure to understand how important PPE is for protecting your body.
Hearing Protection
Hearing loss is comparable to vision loss. It's a key sense that a lot of us might take for granted. That's why it's so important to understand the environment you and your team work in. Protecting your ability to hear should be a big early step, as well as an easy one.
A consideration to make on hearing protection is how to find the best product for everyone on your team. You should be sure to find the best type, fit and even size for your employees. Use this guide to learn more about how to find the right hearing protection.
Respiratory Protection
Respiratory protection might be the last type of PPE protection you'd think of. Yet, the latest OSHA data shows that around 1.3 million workplaces in the US require 5 million workers to wear respirators. That's not chump change.
Respirators help to protect workers that face any of the following work environments:
Respirators protect their wearer in one of two ways. They either remove harmful particles that are in the air or they supply clean, respirable air from an outside source. Check out this resource to determine which you need to protect your team.
Ergonomics
In the past, the workplace was for working. It wasn't a gathering place where being social was considered normal or accepted practice. It was a place for getting work done and then going home.
But today's workplace has dramatically changed. Employees spend more time, on average, at work than they did in 1980.
Because employees are spending more time at work today, employers must be aware of how their team spends time at work. Taking frequent breaks to socialize or pulling away from the desk to stretch or snack are more acceptable now.
This leads us to our second workplace safety topic that deserves more attention. Ergonomics doesn't get the attention it deserves for any number of reasons. After all, if the work is getting done, it's easy to overlook the comfort of your team while they execute their tasks.
But giving the necessary attention to ergonomics does more than make your employees comfortable. Treating ergonomics properly is shown to increase team productivity and quality, improve employee engagement and reduce costs.
Just don't look at an ergonomics program and it's direct implications on your business. You should already be looking into ergonomics as a way to make your team happier and more engaged. Seeing ergonomics as a passive solution can still have a positive impact on your business.
General Health
General health within the workplace is a concept that encompasses many different ideas. From health education classes to access to local fitness facilities. From employee health insurance to a healthy work environment that promotes better life choices. There are many topics that fall under the general health umbrella and should get more attention as valid workplace safety topics.
As a leader, you have a responsibility not only to the organization, but to your team as well. Investing energy and resources into general health programs will have positive effects on both the company and your employees.
With the proper education, employees can be more conscious of the daily behaviors that affect their health. This can help them to impact their health both in the moment and for their future. They can also view your adoption of general health programs as an investment in them as more than someone that should meet production quotas.
The organization benefits from general health programs because of their impact on employee retention and recruitment. Health care costs, productivity and absenteeism are also affected by implementing the right programs. Happier, healthier and more productive employees are a big goal for organizations. Check this one off your list by implementing a well thought out general health program as a part of a broader workplace safety plan.
Job Hazard Analysis
Performing a job hazard analysis of all functions performed on your team is a very critical way to look at your operation. Sure, some roles don't need this kind of in-depth analysis. But if you're going to take workplace safety seriously, you should consider evaluating all roles.
So what is a job hazard analysis? It's a method of studying the tasks performed to complete a job. Since everyone on your team is doing a job, they must perform certain tasks to get that job done. This analysis looks for the hazards within the tasks employees execute.
The goal of monitoring workplace safety is to find gaps in your operation. These gaps lead to hazards that you and your team face every day. You need to be able to identify potential hazards that your employees face. If you can find the hazards your team might face, you can take the necessary steps to remove them from your operation.
In summary, we know you're already talking about workplace safety. Depending on the industry you work in, you might be talking about it a lot. But don't let these topics overwhelm you. These four workplace safety topics can be easily integrated into your current conversations. If you start giving these ideas a little more attention, your team will appreciate your efforts in recognizing the need to keep them safe.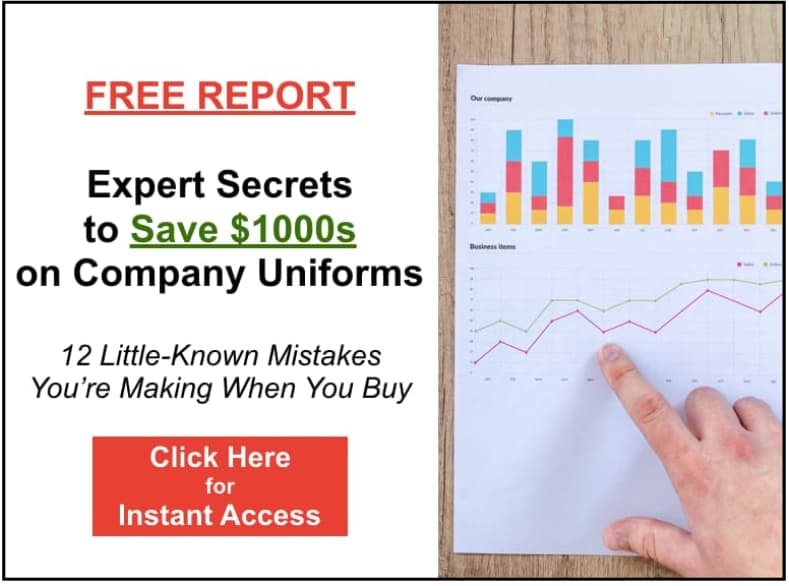 Topics: Workwear, Workplace Safety